Akki Games! Capitolo 13 - The Last of Us
... E salve a tutti, cari lettori del blog! Come state notando, non ho moltissimo tempo per scrivere sul blog ultimamente, causa esami di stato... Ma hey, pian piano mi sto liberando, e ne è dimostrazione il fatto che avantieri sono riuscito a mettere le mani su una copia di The Last of Us, e nel giro di 14-15 ore l'ho finito. Detto questo, senza ulteriori indugi, ladies, gentleman and others, io sono Akki, e benvenuti nella recensione di "The Last of Us". (Ho spudoratamente copiato GRArkada con questa intro, ma vabbè, chiedo venia)
---------------------------------------------------------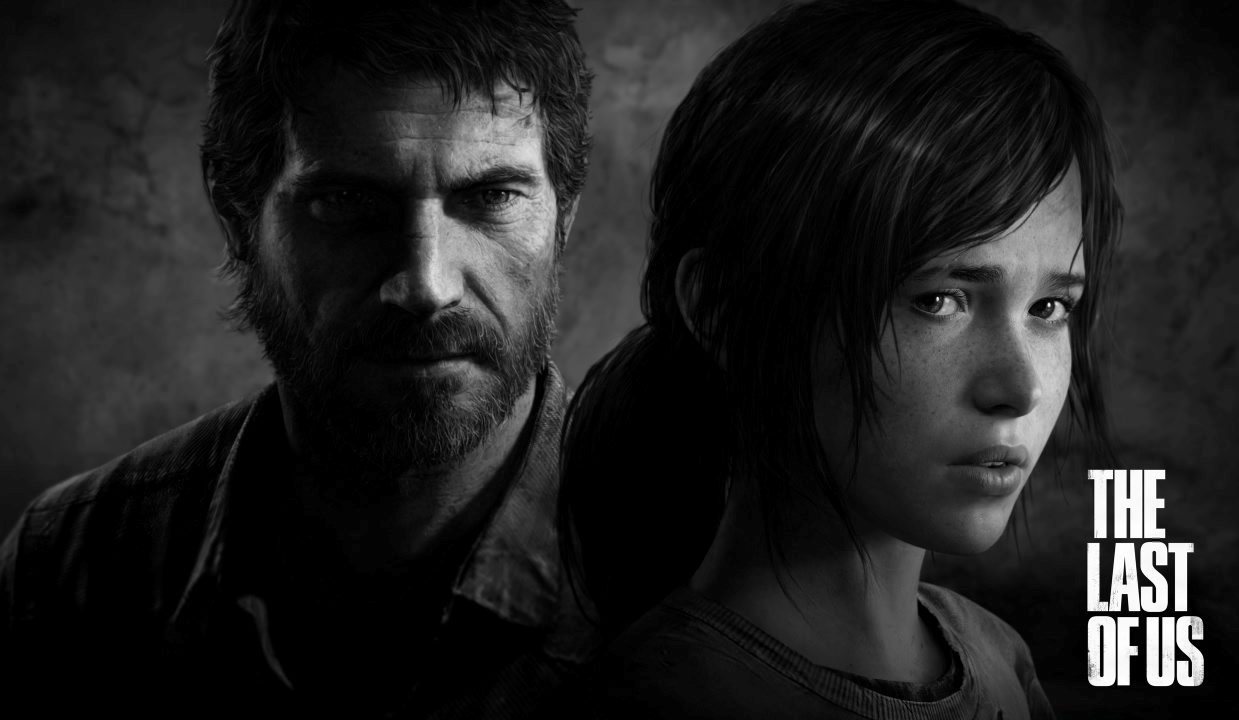 Naughty Dog, una delle case produttrici da sempre affiliate Sony, stavolta ha fatto un colpo basso, offrendo, quasi alla fine del ciclo del sistema Playstation 3, un prodotto nuovo, coinvolgente, e "padre" della maggior parte dei giochi che usciranno in futuro basati su questo tipo di meccaniche. The Last of Us sarà, quindi, alla giusta altezza per essere nominato tale? Vediamolo insieme.
Trama
In un giorno cronologicamente vicino ai nostri, veniamo a conoscere senza troppi giri di parole il nostro eroe della storia, Joel, che un po' come faceva Drake in Uncharted, si presenta svelto e scaltro, ma contemporaneamente con un sacco di problemi. Dopo un'introduzione da vero e proprio cliffhanger, ci ritroviamo ben 20 anni dopo l'inizio di una epidemia, che si pensa essere zombie, ma in qualche modo si rivela essere sensibilmente diversa. Per capirlo avremo bisogno di andare più avanti nel gioco, anche se è obbligatorio sapere che questo gioco si basa, almeno per quanto concerne l'epidemia, su un tipo di parassita che prende il controllo delle formiche. Fate 2+2. Sarà compito di Joel, accompagnato dalla sua partner Tess, accompagnare una bambina ad un laboratorio per conto delle "Luci", o "Fireflies", comunità di persone nata a seguito dell'epidemia. Cosa nasconderà questa bambina?
Caratterizzazione dei personaggi
I personaggi vengono caratterizzati al meglio, attraverso un sistema di cutscenes cinematiche, e una serie di dialoghi aggiuntivi che vengono compiuti dai personaggi durante l'operazione di gameplay. In qualche senso, impareremo ad immedesimarci in Joel, e impareremo a capire le abitudini dei vari personaggi che vengono introdotti prima e dopo l'epidemia. Una cosa che però mi ha dato fastidio è stata la scarsa caratterizzazione di alcuni personaggi all'inizio, che nonostante si mostrino forti di carattere, decadono nel baratro dei "personaggi di spalla" o "comparsa", parendo utili solo ai fini dello svolgimento della trama.
Gameplay
Il Gameplay, preso quasi al 100% da Uncharted, mantiene una meccanica molto vicina a quella di un gioco per PC odierno, parendo, in quanto a comandi, piuttosto confusionario per videogiocatori non avvezzi a questo genere di controlli. E' premura del gioco, però, rendere l'azione esponenzialmente più difficile, senza portare grossi problemi al videogiocatore agli inizi. I controlli, quindi, sono un po' spartani, ma si mostrano molto comodi quando si è capita la meccanica di gioco.
Grafica
Essendo uno degli ultimi giochi presentati per Playstation 3, il sistema della console viene spinto al limite possibile, e si vede: la grafica è molto realistica, e si può notare lo sforzo del sistema proprio quando si caricano i chunks in lontananza, che danno un fastidioso effetto di popup, visibile, però, solo ad occhi più attenti. Fortunatamente, questo tipo di problema è stato limitato all'osso dagli sviluppatori, anche se si possono notare in alcuni punti texture non ben caricate o punti illuminati "a intermittenza" (effetto "flickering").
Sonoro
Si possono udire una serie di soundtrack molto di atmosfera, mai di troppo e ottime come accompagnamento per il gameplay. E' una delle colonne sonore meglio create per un videogioco, e questo è sacrosanto.
Punto aggiuntivo: le cinematiche
Essendo un gioco molto vicino (almeno di meccaniche) ad Uncharted, si mostra pieno di riprese da film hollywoodiano, e momenti di gameplay in cui è richiesta la pressione ripetuta di pulsanti del joystick (quick time event). Ciò potrebbe portare a pensare che il gioco sia continuamente smorzato da filmati, e invece no. Il gioco E' un continuo filmato, che varia a seconda delle tue azioni. Non arriva di certo ai livelli di Heavy Rain, ma rimane comunque molto interattivo e ai livelli di Uncharted.
Punto aggiuntivo: i problemi.
Naughty Dog ha fatto sicuramente un lavoraccio, non c'è che dire. Ma si sa, non tutte le ciambelle riescono col buco, e ne è dimostrazione il fatto che questo gioco sia letteralmente costellato di bug più o meno "gamebreaker". Mi spiego meglio. Dopo il 14 Giugno, Naughty Dog ha dovuto rilasciare una patch (la 1.01), che correggeva i problemi di salvataggio del gioco, che per qualche strana ragione, non rimanevano sulla console, provocando l'eliminazione di tante ore di gameplay. Tale problema è si stato risolto, ma solo in parte, poiché ci sono ancora testimonianze dello stesso glitch, ma in forma diversa. Altri bug possono ritrovarsi nell'interfaccia in primis, nell'intelligenza artificiale, che trova un picco di, appunto, intelligenza solo alla fine del gioco, e nella grafica, che riceve in alcuni punti dei rapidi cali di frame rate, che in qualche modo spezzano l'azione.
Commento finale
Naughty Dog è riuscita a creare un titolo da "olimpo" Sony, ma contemporaneamente si è scavata un piede nella fossa. The Last of Us non è perfetto, e non è il miglior gioco del 2013, questo è certo, ma sicuramente si trova tra le prime posizioni, per quanto concerne immedesimazione, gameplay e trama, dei titoli consigliati per Playstation 3. Lo consiglio? Si, compratelo, chiudetevi in casa e sparatevelo tutto. Non ve ne pentirete. Ma attenti ai bug! a quanto pare, anche questo gioco è ... "infetto".
Grafica: 10
Sonoro: 9
Gameplay: 8
Immedesimazione: 7
Longevità: 8
Voto Finale: 8